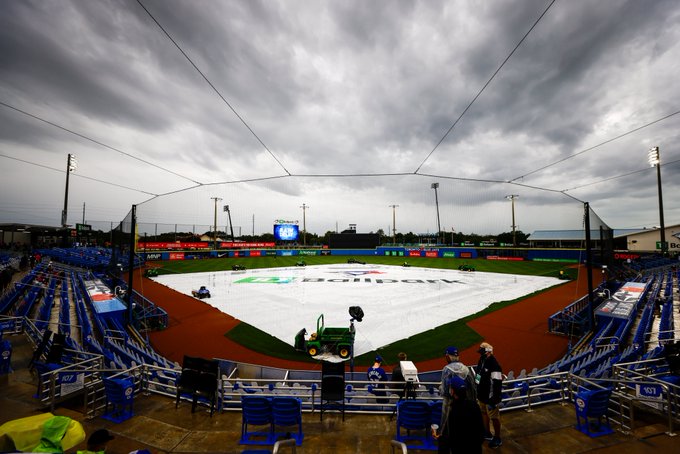 Well it only took 11 days for the Yankees to see the same opponent twice. After starting the year against the Blue Jays in New York, the Yankees will face off against them again in their home of Toronto Dunedin. This tweet from Jayson Stark sums it up nicely:
Their story so far
Just like the Yankees, the Blue Jays are off to a 4-5 start and are yet to sweep a series or be swept. After taking two of three from the Bombers, the Blue Jays promptly lost two out of three to both the Rangers and Angels.
Two main storylines have emerged for the Blue Jays thus far. First, as we'll get to more in a moment, are the injuries. In addition to the typical injuries Derek discussed in the last series preview, the Blue Jays are currently dealing with players on the COVID-19 IL. Both Lourdes Gurriel Jr. and Teoscar Hernández have been placed on that IL – vaccine side effects for Gurriel Jr. meaning he could return as soon as he feels better and exposure for Hernández who will miss this series.
Second is the Blue Jays current home at their Spring Training site in Dunedin. It was surmised that this bandbox will lead to lots of runs, and through three games so far, 36 runs have been scored. Look for offense and lots of it over the next few days. And of course, cue the complaints about the games taking too damn long. Now that I've said that, you can expect three straight pitching duels.