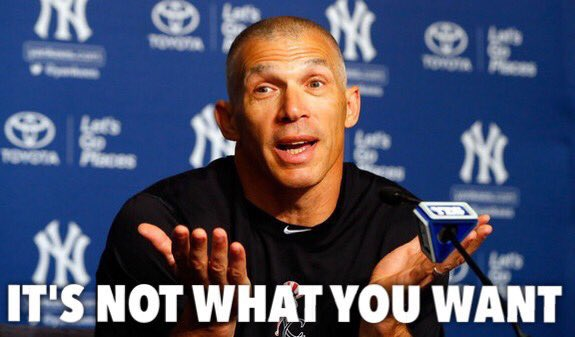 Ah, well. Nevertheless. The Yankees got a phenomenal pitching performance tonight and it wasn't enough. At one point the Rays had no hits in their last 30 plate appearances against the Yanks. The staff held the Rays to 2 runs in an elimination game but they got beat by Tampa. I have been loathe to admit this all season, but it's pretty clear now that the Yankees were the inferior team.
The Yanks fell 2-1 to the Rays in Game 5 of the ALDS tonight, and it was a fitting end for a season that felt utterly joyless at times. Even still, I am very sad to see it end. I wanted to watch more Yankee baseball. We got preciously little of it this year. Alas, it was not to be.
Let's get right to the takeaways, if you want to bear with me still.