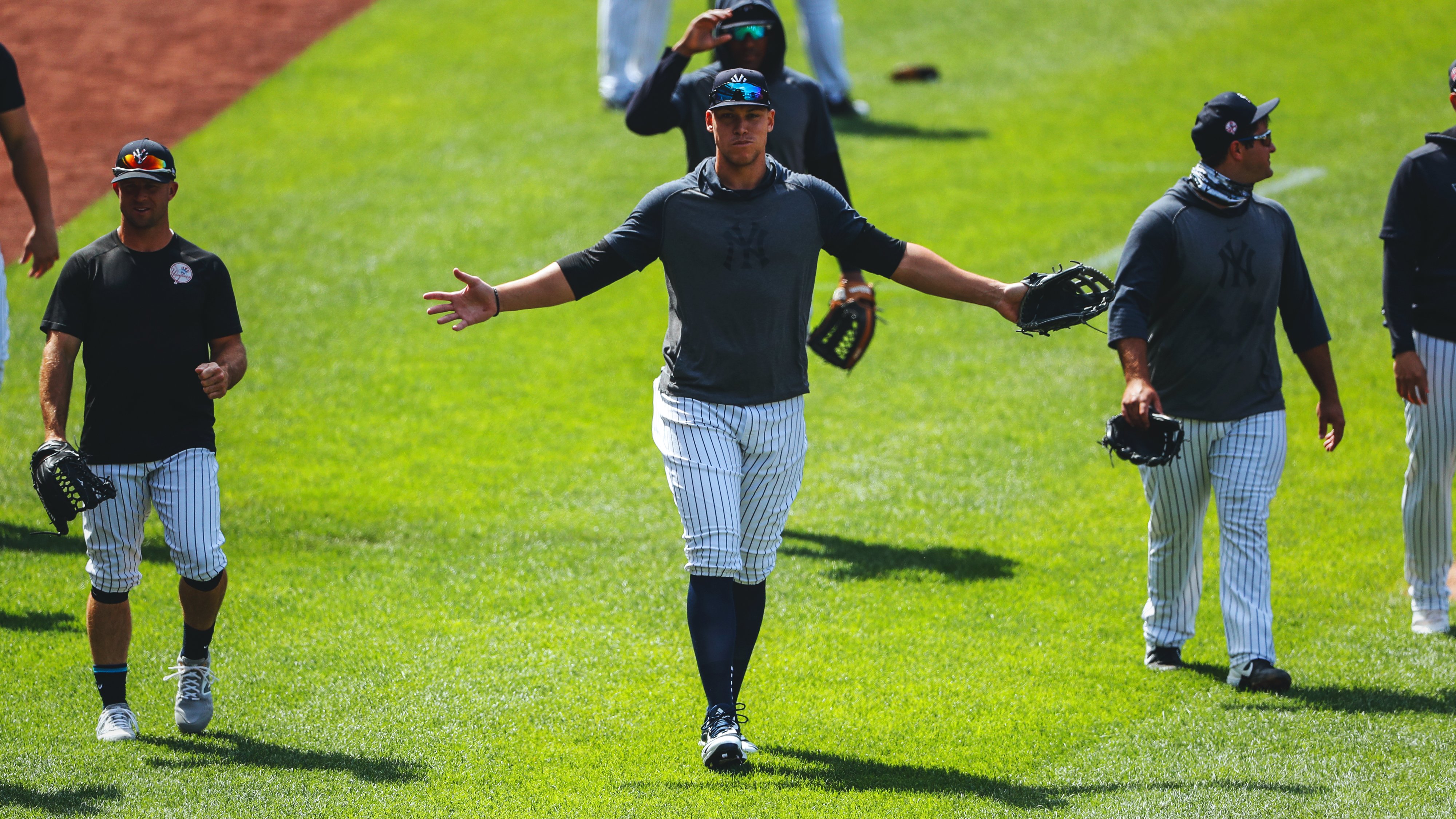 There was a Yankees "game" yesterday! It was very surreal watching Aaron Judge take glorified batting practice against Clarke Schmidt in an empty Yankee Stadium, but I watched the hell out of it anyway. I will watch tonight's game (on YES, "first pitch" at 7pm) as well. Gerrit Cole is pitching. How could I not?
Anyway, the Yankees' three exhibition games (the only competition against another team before the July 23 opener in Washington) are now set, the team announced today: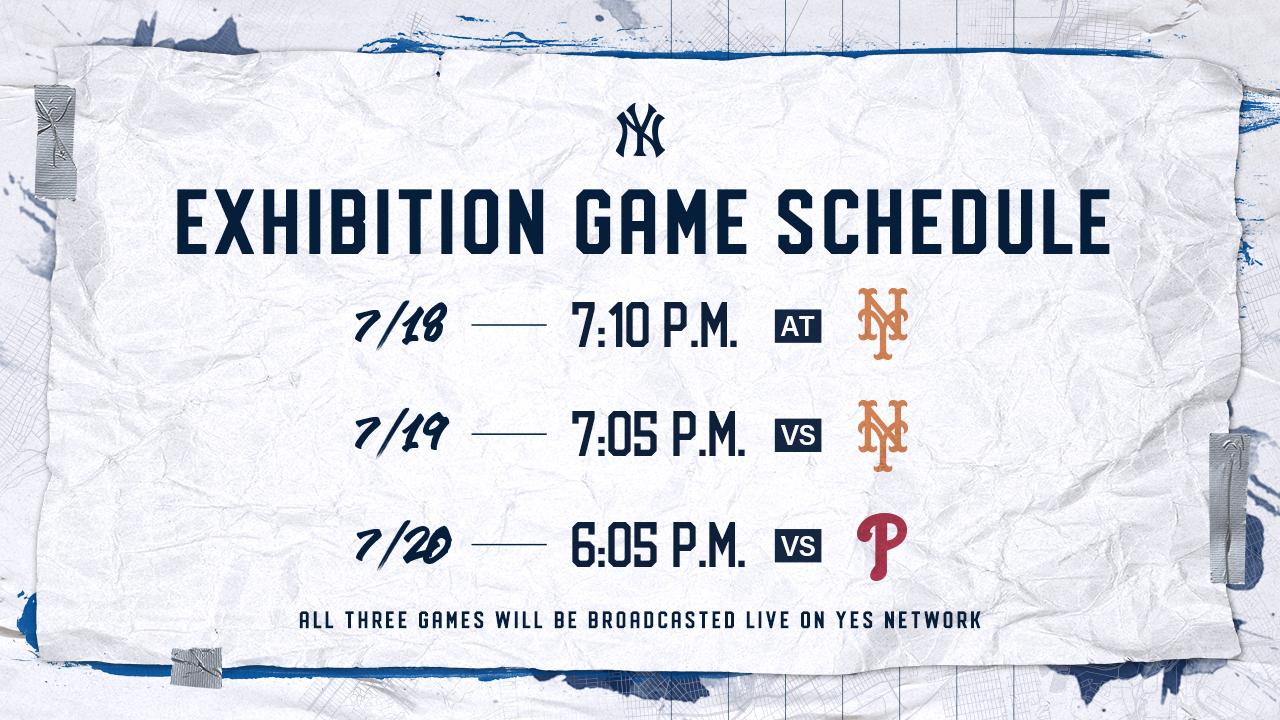 Makes sense to me. As little travel as possible, etc. etc. I'm still not convinced we'll get one, but the season is starting to feel more real now. Onto the news.
The Big Story: Pitching Dominates
Yesterday's darling was obviously Clarke Schmidt. The 24-year-old former first rounder dazzled in the first intrasquad game against the Yankees' best opposing lineup. There are no stats – and even if there were, they would be completely irrelevant – but he looked very sharp. You've probably seen a number of GIFs like this:
Easy to see why. He also snapped off a few really tight slider/slurves that looked really good against some legitimate hitters. It was really encouraging to see. Players can only work with the situations they're given, and Schmidt looked great. It was a nice step forward after a spring in which he also looked great.
"For a lot of people, it was intrasquad, but it was a lot more to me," Schmidt told Lindsey Adler. It was his first time pitching and also a chance to make an impression in a short camp, so it was definitely a big moment for him personally. He deserves props for showing up.
But (and there's always a but) it's important to retain some perspective. As great as it is to see Schmidt mowing down the Yankees' best hitters, it's unreasonable to expect those hitters to be the best version of themselves right now. Camp just started, and we should reasonably expect pitchers to be lightyears ahead of batters right now.
Timing is crucial to hitting and there has been a long, long layoff for most of these guys. Spring Training was interrupted, meaning a lot of hitters haven't taken regular at-bats against live pitching since September or October. An imbalance is natural here: pitchers have been able to throw at full capacity for a while now.
This is evident by how dominant every pitcher looked yesterday. They're just a step ahead right now. (To really hammer this point home, even Chad Green's breaking stuff looked good!) I expect this to be the case for the next few "games" at the very least, and potentially even into the early going of the season. Still, even with this in mind, Schmidt couldn't have done anymore than he did. It was great to see. Hopefully more like that to come.
Leftovers
---
Here's the lineup for tonight's "game":
The Yanks are very committed to rolling out the A-squad lineup, which is nice. Wish they'd hit Judge and Stanton back-to-back (even in these "games"), but whatever. Enjoy your night, everyone.