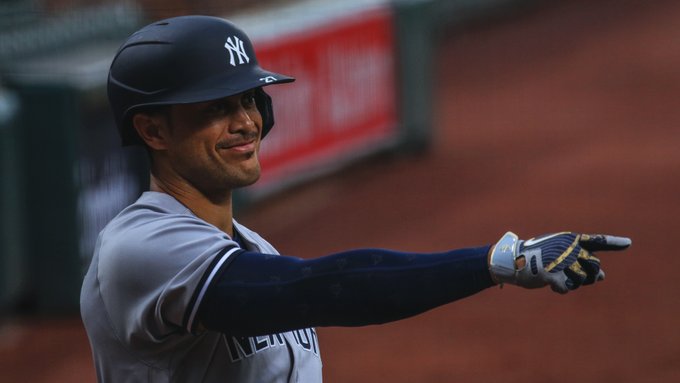 Happy Friday, everyone. I'm tired, but it feels good to be tired after the Yankees won a late night game, doesn't it? The 4-1 Yankees – their best start since 2003 – will take on the Boston Red Sox in tonight's home opener. But first let's enjoy Judge's go-ahead blast last night one more time:
Can't get enough. Anyway, it's time for a mailbag. We have four great questions today. As always, send your questions in to viewsfrom314 [at] gmail [dot] com. We choose our favorites each week.
Alex Asks: Can't help but think it will be hard to see what Miggy truly has this season barring injury. The Yankees seem loathe to play him at 3B, and LF time is few and far between with Gardy and Tauchman also in the mix. Do you think Miggy will start >20 games this year? Does Gio stick as the everyday 3b if his bat does not wake up?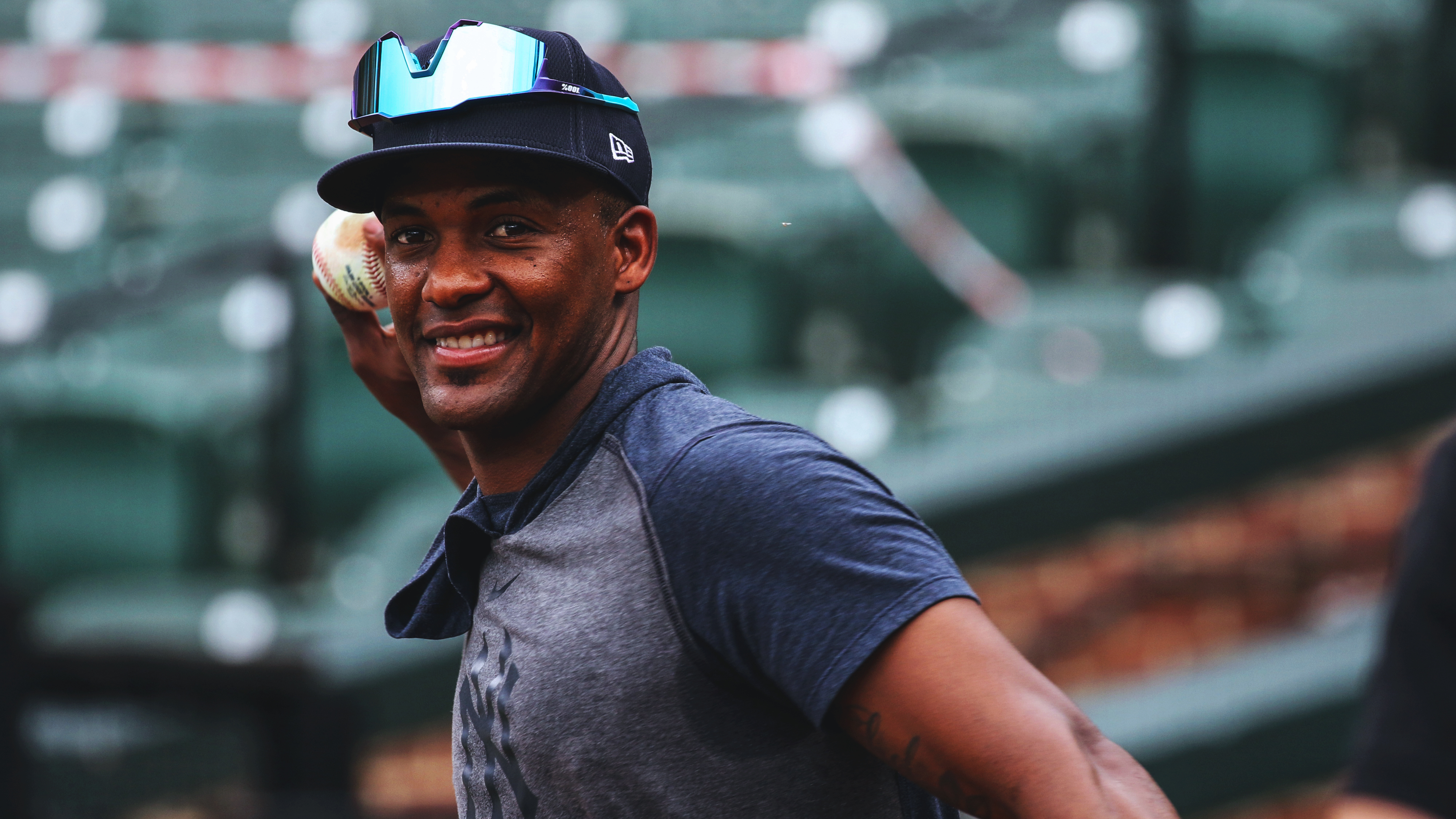 Andújar has already played in two games in the outfield: Sunday against Washington and last night against Baltimore. In both cases, the opposition ran out a lefty starter and Andújar got the nod over Brett Gardner, who struggles against southpaws. Pretty easy to connect the dots there. It's worth noting that Tauchman has not started any games in left field. He just gave Hicks a spell in center before replacing Andújar in the outfield last night after the rain delay.
In other words, the Yankees will give Andújar opportunities. If Gardner continues to slide – something I wouldn't bet on – then I'd expect to see even more of him either in LF or as a DH. (Believe it or not, Giancarlo can play in the outfield.) That's a good thing. Andújar's bat can be a real difference maker. As for 3B, though, I think that ship has sailed. He's just not an MLB-caliber defensive player at the hot corner.
For the broader point, it'll be hard to see what anyone really has this year. 60 games is just simply not a lot. We shouldn't be changing our opinion on too many players in that sample, especially given all of the weirdness with the scheduling etc. If Aaron Judge or Cody Bellinger or Francisco Lindor struggle, are they bad? Etc. We're in uncharted waters. It's going to be weird for player evaluation, especially for guys returning from injury like Andújar or coming off a breakout season like Urshela. We will need 2021 to answer those questions. It's just how it is.
Fabrice Asks: Do you think that the shortened season will encourage a "strikeout friendly" team like the Yankees to adapt their plate discipline?
I don't think we'll see any team dramatically adjust their offensive strategy for this season. The short season changes a lot of things but I feel like the teams that will have the most success will be the teams that stay true to themselves. That's especially true for the Yankees, who are an offensive juggernaut.
Yes, it feels like they strike out a lot (23%), but 18 (!!) teams struck out more than the Yanks in 2019. Just 11 teams, by contrast, walked more than the Yankees (9.1%). The Yankees have a dominant offense with a proven approach that works for them. A 60-game season introduces more variance and noise, especially on an individual level, but it's long enough for the truly elite teams to be elite. The best way to get those results is to stick to what works.
Paul Asks: The current season is looking less and less likely to reach its natural conclusion. If it does, in fact, get banged, do you think MLB and the MLBPA might consider an earlier/longer/modified season for 2021? Maybe a 3 month winter season Nov-Jan in domed stadiums followed by a month off and then back to spring training in March?
It's a tough call. First of all, I'm not sure that the season won't reach its natural conclusion. I thought that the other day, for sure, and today's news about the Cardinals is certainly not encouraging. More positives, now in a different region. A fifth of the league is not playing tonight due to players or staff testing positive for the virus. It's definitely not good. That said, it certainly feels like the league is going to just keep going. At least, that's the case right now.
Still, your idea makes sense. Stopping it all for a few weeks, identifying an area for a secure area for a bubble, as the NBA/WNBA/MLS is doing, and setting up some sort of a tournament could certainly make sense. In fact, you could argue that this is what the league should be doing right now.
All I know is that the league is going to do absolutely everything it can to keep the season moving as close to full-steam ahead. They'll probably also be as flexible as possible if they suspend the season and do something to get games on the calendar again. What that will look like, if it comes to that, is anyone's guess.
Asher Asks: How does the luxury tax work this season? Is the tax line just prorated to 60/162 of the regular number?
First things first: no, the luxury tax threshold is not pro-rated. That's because the value of a contract in a specific year isn't what counts against the threshold – it's the average annual value of that contract – so the pro-rated salaries don't matter. That's how it's working this year, too. According to the Boston Globe, "the full-season, average annual value" of contracts will determine the 2020 luxury tax penalties.
There is a catch, however. The league will suspend the luxury tax if they have to end the season before August 31. For accounting purposes, the league would pretend it's 2019 – so if you were over the line in 2019, you were over it in 2020, too. There is no reset, but there's also no tax. Still, that would sting teams like the Red Sox, who maneuvered all offseason to shed salary. By contrast, the Yankees, who are in a higher tier in 2020, would benefit.
Really, though, let's hope this situation doesn't come to pass. More safe and healthy baseball, please.