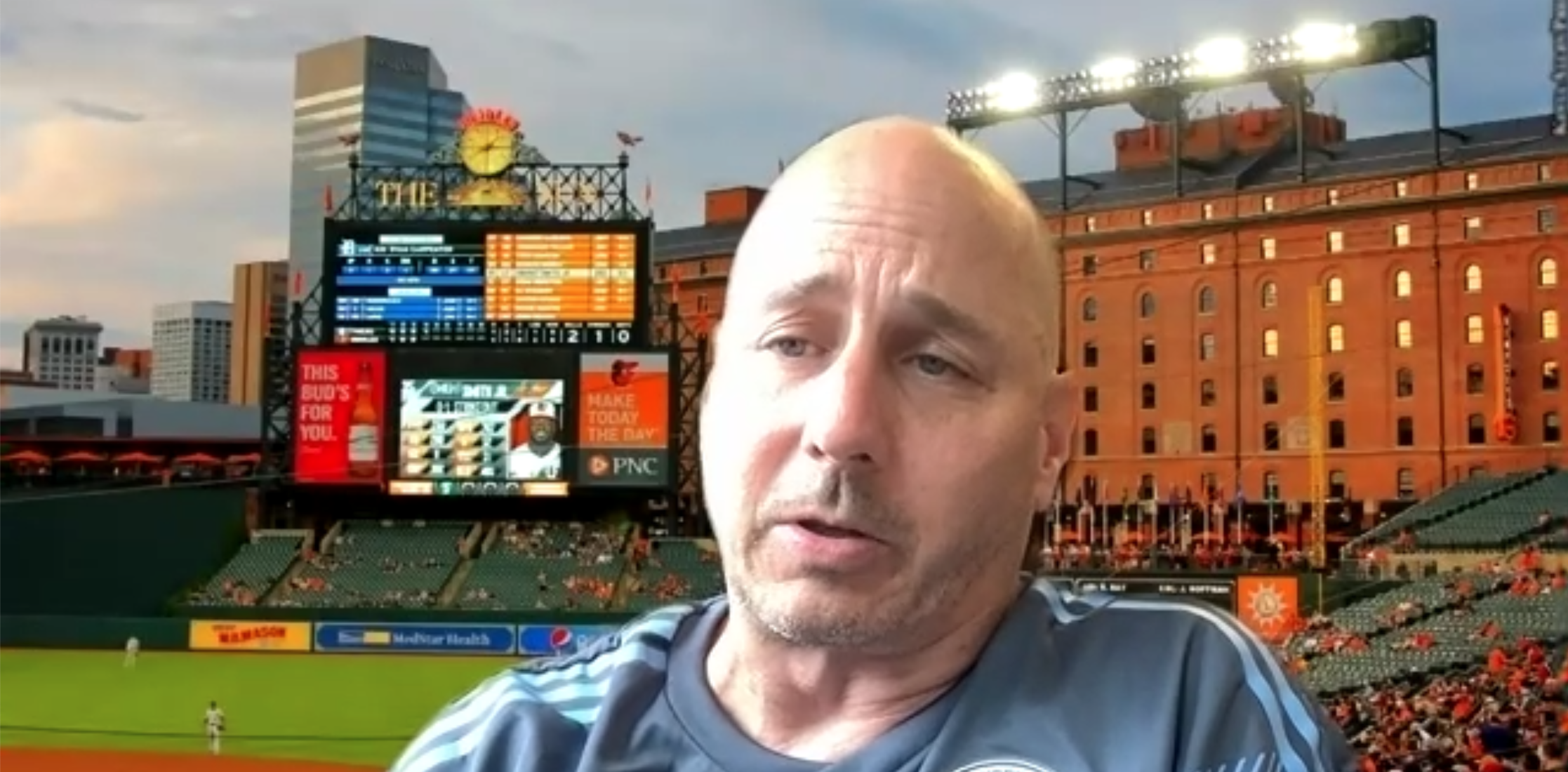 It's been a wild few days for the Yankees. Both last night and tonight's games against the Phillies were postponed. The Phillies, after their close contact with the Marlins, are now in isolation until Friday. That means the Yankees other two games on Wednesday and Thursday against Philadelphia have also been postponed. Instead, the Yanks will take on the Orioles in Baltimore tomorrow and Thursday. As Cashman says, the Yankees are "drinking out of a fire hose" on this one.
More games against the Orioles sounds A-OK to me. What I want to know is if the piped in stadium noise in Camden will be louder when the Yankees hit a home run. We want this to imitate normal life, right? Isn't that the goal here?
In all seriousness, this has been a very challenging few days for MLB. I don't think it's an exaggeration to say that it calls into question the entire season. MLB has not shown any indication that option is yet on the table, but we have to be honest with ourselves here: this season could come crashing down at any point. It's better to be prepared than not.
Still, if they're going to go ahead with it, what they did – isolating Miami and Philadelphia and rearranging the schedule – makes the most sense. Now we just have to hope nobody else gets sick.
The Big Story: How the Rotation Shakes Out
Let's get to baseball, shall we? The two extra off days have really thrown a wrinkle into everything but especially into the rotation. J.A. Happ and Jordan Montgomery were slated to start the two games against the Phillies that have since been postponed. Now they'll have to wait even longer to make their season debuts.
Aaron Boone said in a Zoom press conference today that Gerrit Cole will start tomorrow against the Orioles. This is an absolute no-brainer that everyone should have seen coming. We have no idea how many games the Yankees will play in 2020, but we do know that Gerrit Cole is their best pitcher. He should start as many games as the schedule allows. As expected, that's exactly what the Yankees will do.
For what it's worth, Cole made one start against Baltimore last year. He earned a no decision but struck out 14 O's in 7 innings of work, surrendering just 3 hits in the process. There was a lot of this, with my apologies for showing you highlights from the field named after lemonade:
Let's hope we see a lot more of where that came from (with fewer unearned runs this time, preferably). J.A. Happ is expected to pitch on Thursday against the Orioles, per Boone. Things get a bit more interesting after that.
Boone said that he expects both Masahiro Tanaka and Jordan Montgomery to start over the weekend against Boston. Again, that's as expected. Had the regular season continued as planned, Tanaka would have made Friday's start. Now that could go to Paxton, who will be on regular rest for the new home opener. Here's how it all breaks down:
Wednesday, July 29: Gerrit Cole (@ BAL)
Thursday, July 30: J.A. Happ (@ BAL)
Friday, July 31: James Paxton* (vs. BOS)
Saturday, August 1: Masahiro Tanaka* (vs. BOS)
Sunday, August 2: Jordan Montgomery* (vs. BOS)
I put asterisks there because it could really go in any order. Paxton will probably start Friday, but I could see the Yanks wanting to give him an extra day or two to fix that mechanical issue underneath his horrible debut on Saturday. I wouldn't bet on it – the best way to fix the issue is to get him out there – but it also wouldn't surprise me. As for the Saturday and Sunday games, I'd slot Tanaka in first because he's a better pitcher than Montgomery and I want the ball in his hands more often than Monty's.
We'll see how it all shakes out, but that's my best guess for now. Of course, I could – and probably will – be totally wrong. You know what they say about baseball and predictions.
Leftovers
---
Another surprise night off for the Yanks. They'll workout tonight but that's it. I haven't seen a time for tomorrow's game yet but I assume it'll be 7:05 pm EDT. I'll update this if I just missed it. We'll keep you posted on any additional updates tonight, as things are obviously very fluid right now.
Until then, enjoy the rest of your night, everyone.
Update (6:12 pm): The games will take place at 7:35 pm tomorrow and Thursday. Thanks to YES Network's James Smyth for pointing that out.