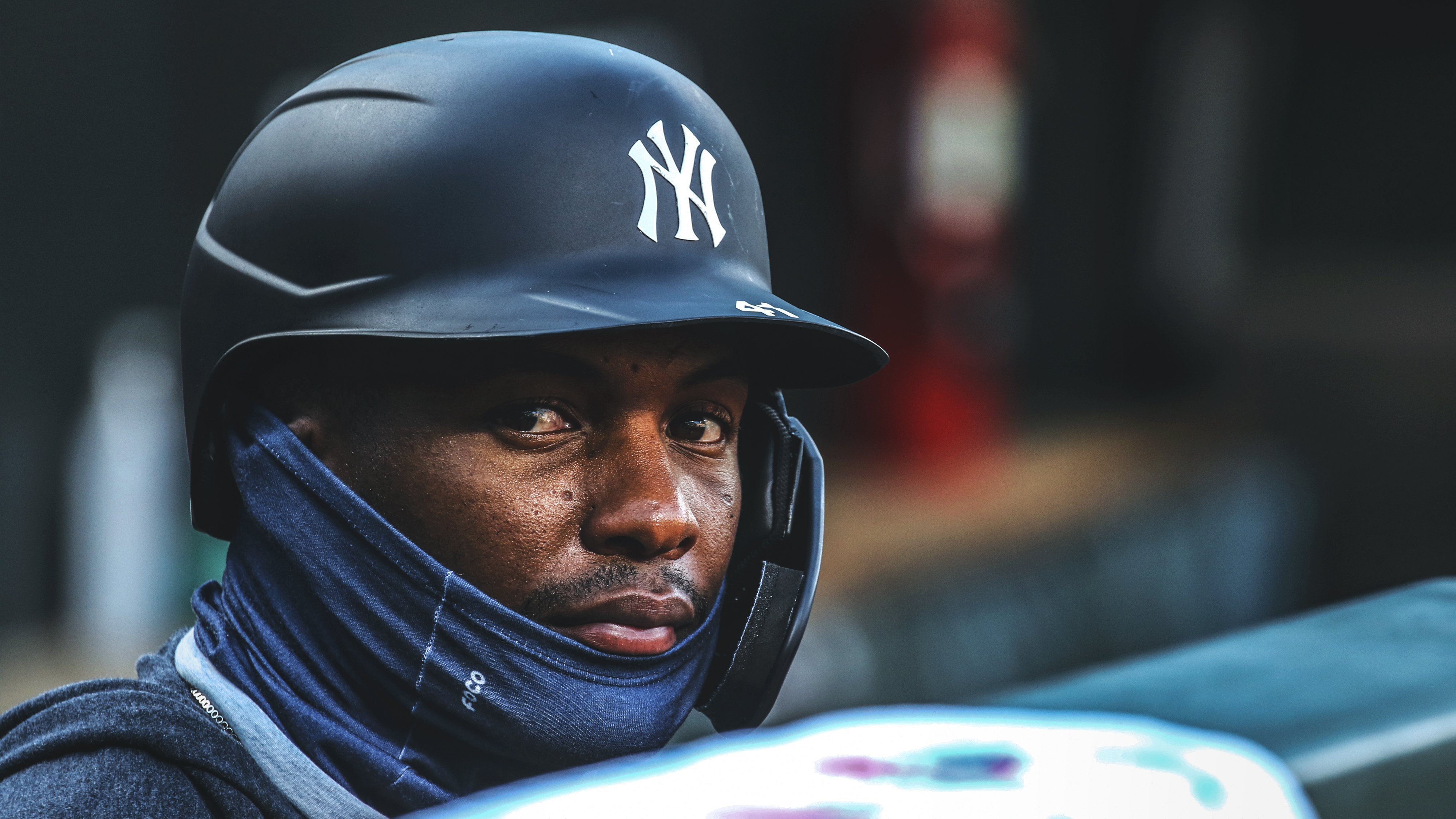 The Yankees are in first place. I think they should continue to be in first place by winning tonight's game against the Baltimore Orioles. It would be rude if they lost, really. Here are tonight's lineups as the Yanks look to make it three in a row:
New York Yankees (3-1)
1. DJ LeMahieu, 2B
2. Aaron Judge, RF
3. Gleyber Torres, SS
4. Giancarlo Stanton, DH
5. Aaron Hicks, CF
6. Luke Voit, 1B
7. Gary Sánchez, C
8. Gio Urshela, 3B
9. Miguel Andújar, LF
J.A. Happ, LHP
Baltimore Orioles (2-2)
1. Austin Hayes, CF
2. Hanser Alberto, 2B
3. Renato Núñez, 1B
4. Anthony Santander, RF
5. Pedro Severino, C
6. Dwight Smith Jr., DH
7. Pat Valaika, SS
8. Rio Ruiz, 3B
9. Cedrìc Mullins, LF
John Means, LHP
That's a pretty damn solid lineup right there. I'm all for Andújar getting back in the fold, frankly. Let's get Miggy as many at-bats as possible. I love me some Brett Gardner – the man has been a 3-4 win player for nearly a decade now – but I've missed Andújar's aggressive, contact first approach. Besides, Gardner is really struggling out of the gate. Perhaps a night off will do him some good. (Let's also hope tonight is the night Gary Sánchez snaps out of his funk, too).
As for the pitching matchup, it's hard to think of a better opponent for J.A. Happ than the Orioles. If Happ is going to rebound from an abysmal 2019 campaign, the Orioles are the team to get it started. (The Yankees obliterated Means last year, despite him actually being pretty good overall. Let's keep that up.)
News & Notes
---
Tonight's first pitch is a more normal 7:05pm EDT start time. Much better than 7:30, in my opinion. Tonight's game is on YES locally and being broadcast on the radio by WFAN and WADO. It won't feature John Sterling, but it's still hard to beat the Yankees on the radio. Enjoy the game, everyone.