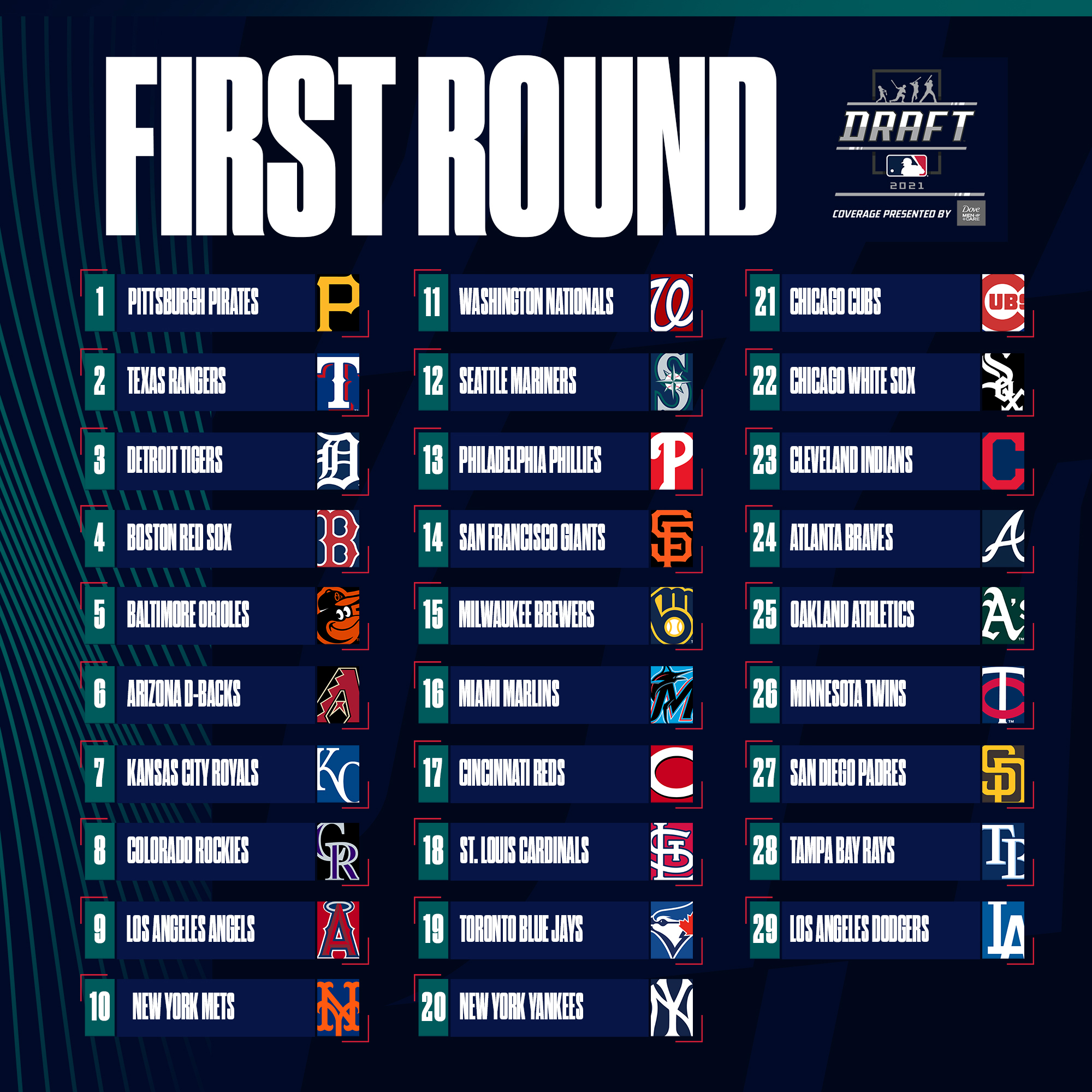 The 2021 MLB draft begins tonight at 7pm! In an attempt to increase interest, MLB decided to move the draft back and tie it in with the All-Star game. As you can see in the image above, the Yankees will have the 20th overall pick in this year's draft. Over the past few weeks, we have profiled several players the Yankees have been linked with and may select later tonight. In case you've missed any or all of our draft coverage, you're in luck – because this primer is your one stop shop for everything to prepare for tonight's draft!
What are the logistics?
Unlike last year's pandemic shortened 5 round draft or previous years 40 round behemoth, the 2021 draft will last 20 rounds which was the minimum MLB was allowed to set. The draft begins tonight at 7pm eastern and you can watch on MLB Network or ESPN. Tonight will comprise of the 1st round as well as Competitive Balance Round A and B. Rounds 2-10 will take place tomorrow and rounds 10-20 will happen on Tuesday.